Upstate Women in Finance is returning on May 4, 2023
We are back! Join women from across the financial services industry for an afternoon of connection, good advice and professional development.
Our theme in 2023 is The Power of the Female Economy.
Agenda
Networking & Luncheon – 12:00-1:00pm
Opening Remarks – 1:00pm
Keynote – 1:15pm
Break – 2:20pm
Presenter – 2:30pm
Closing Remarks – 3:15pm
Networking & Refreshments – 3:20-4:30pm
The event is managed by the Foundation for Women's Financial Education, a not-for-profit organization providing unbiased financial education to empower women in the Greater Rochester area. We sponsor Second Saturday divorce workshops and offer financial literacy seminars to strengthen a woman's financial knowledge and understanding.
If you would like to help us promote our mission by volunteering, please contact us for more information.
---
2019 Upstate Women in Finance Event Recap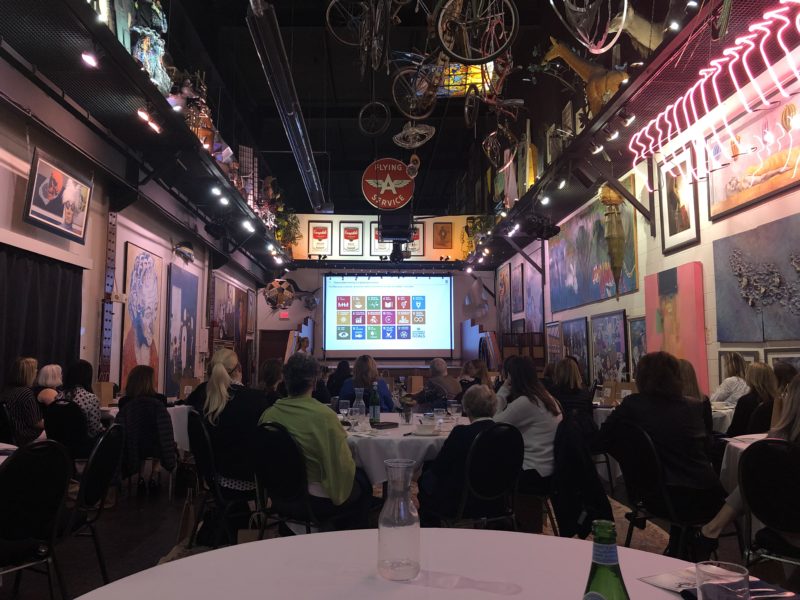 Nearly 40 women joined us at the 2019 Upstate Women in Finance event. Women from across the Rochester area who work in financial services enjoyed an afternoon devoted to topics that impact our profession and our clients. The event was presented by the Foundation for Women's Financial Education.